Carlisle changed her hairstyle significantly for her second solo album, giving up her California Girl blonde bob for a long auburn do for 1987's Heaven on Earth. The musical style eschewed the 1960s-influenced pop of Carlisle's first album in favor of slickly produced 1980s power-pop and was released in the United States through MCA and in the United Kingdom through Virgin. The album became a top five bestseller in the UK and Australia and was nominated for an Grammy Award. The album's producer, Rick Nowels, previously worked with Stevie Nicks and would later collaborate with Madonna.
The first release from Heaven on Earth was "Heaven Is a Place on Earth" which topped the single charts not only in the U.S. but also in the UK and Australia (the dance mix of the song also topped the dance chart). The radio-ready song was further propelled by a video directed by Academy Award-winning American actress Diane Keaton. The second release from Heaven on Earth was the U.S. #2 and UK Top 10 smash "I Get Weak," written by Diane Warren; it was accompanied by another Keaton-directed video. The third single and video from the album was "Circle in the Sand," another top-20 hit in the U.S., the UK and Germany too. "World Without You" was another British hit, followed by 1988's low-charting ballad "Love Never Dies" in the UK. In the U.S., the fourth single "I Feel Free," a cover of the Cream classic, missed the Top 40.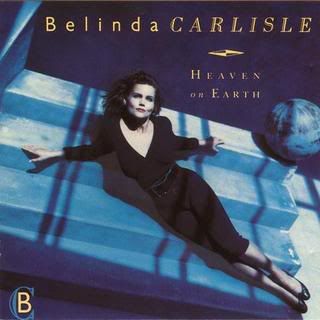 Disc 1
Heaven Is A Place On Earth
Circle in the Sand
I Feel Free
Should I Let You In?
World Without You
I Get Weak
We Can Change
Fool For Love
Nobody Owns Me
Love Never Dies
Heaven Is A Place On Earth (Radio Mix)
Circle In The Sand (Single Version)
I Feel Free (US Single Mix)
World Without You (Single Remix)
I Get Weak (US Single Edit)
Love Never Dies (UK Single Version)
I Get Weak (7" US Version)
Disc 2 (The Lost Demos & Mixes)
Private Lives - Demo
Some Hearts - Demo
Out Of My Hands - Demo
Waiting For A Star To Fall - Demo
Love Like Heaven - Demo
Circle In The Sand - Demo
Love Never Dies - Demo
World Without You - Demo
Should I Let You In - Demo
Heaven Is A Place On Earth (Hot Tracks Mix)
Circle In The Sand (Beach Party Mix)
I Feel Free (12" Mix)
I Get Weak (12" Mix)
World Without You (Worldwide Extended Mix)
Heaven Is A Place On Earth (Heavenly Version)
Circle In The Sand (Sandblast Multi-Mix)
Heaven Is A Place On Earth (Disconet Remix)
Heaven Is A Place On Earth (DMC-Mix)
DL 1
DL 2
Remember to credit us if you want to use this on your blog. I don't mind you using my links but please give credit if you do. :)